Data Science in Detail: Qiuping Xu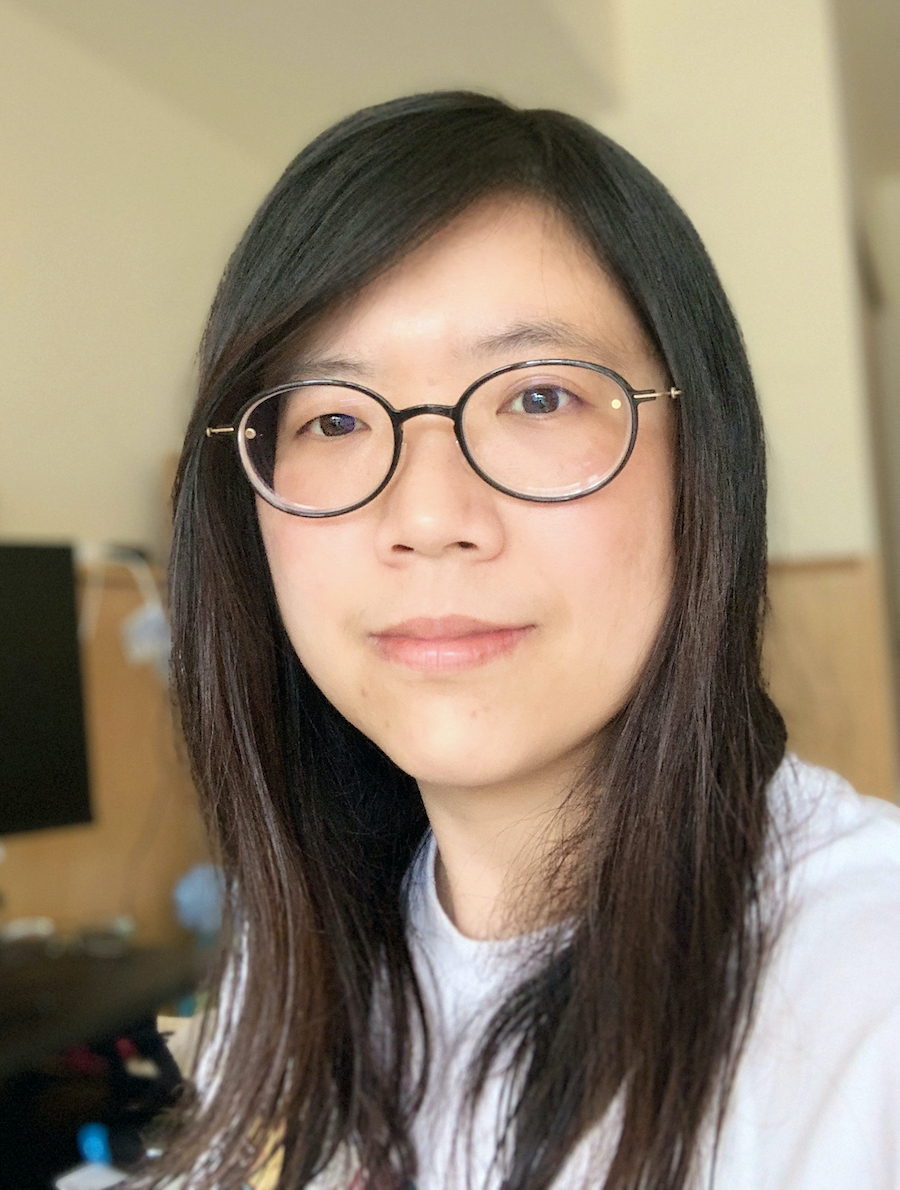 Qiuping Xu graduated with a master's and Ph.D. in mathematics from the Florida State University Department of Mathematics, part of the College of Arts and Sciences. After graduating in 2015, Qiuping worked as a data scientist for Intel for two years before accepting a position as a senior applied scientist for global e-commerce giant Amazon.
Where are you from? What brought you to FSU?
I came from Tianjin, China. I have a bachelor's degree in financial mathematics from Nankai University.  When I was in college, I started to realize the broad application of mathematics and became interested, generally, in how math was used in different fields. After college, I wanted to deepen my theoretical knowledge and expand my experience in different application areas. The diverse applied programs in FSU's Department of Mathematics really interested me. I decided to apply and luckily got accepted into the biomathematics program.
What inspired you to choose your major and specific area of research?
I have always been motivated by using math to work closely on real-life problems and to make the world better. Biological and medical research is extremely important to everyone's life and was a brand new application area for me. I got the opportunity to work with professor Washington Mio on projects related to biological shape analysis. Shape represents a complex and rich source of biological information that is fundamentally linked to underlying mechanisms and functions, but the research was still in the early stage. In the lab, we worked on integrating shape representation with machine-learning methods to quantify the correlation between morphological variation and biological variates in different plant and animal species.
Looking back, I am grateful for the experience. Throughout the projects, I collected important technical skills, from spectral geometry to various of machine learning methods. More importantly, the collaboration experience with biologists and physicians helped me improve my communication skills. The ability to speak to people from different backgrounds is a great help to me in my present role.
You currently work as a senior applied scientist with Amazon. What does your job entail?
Amazon has the culture of customer-obsessed science. As a scientist, part of my job is working-backwards from a business problem and formulating a scientific problem out of it. Then I will partner with other scientists and engineers to come up with scalable solutions, implement, test, and bring those online to our customers.  In the past few years, I have been working in the areas of advertising, pricing, product recommendation, experimentation and model management.
What is your favorite thing about your job? What has been most surprising to you about the field of data science?
I like the fact that the job matches with my own interests in problem solving.  Seeing my work launched into production and actually solving customers' problems makes me happy. The most surprising or exciting thing to me is the breadth of the data-related problems in the field. As new technology is developed, there are always new types of data to work with and new problems to solve.
What advice do you have for students considering careers in data science?
Make sure data science is the career you'll truly love and be passionate about! As with all other things in life, passion is crucial for career success and will help you go through ups and downs in your career.
In terms of skill sets, there are similarities between working in industry and graduate study. In both cases, we leverage our technical knowledge to come up the best modeling strategy. However, the definition of "best" is different under different scenarios. In industry, novelty is not the only criteria. Performance, development cost, operational feasibility, time to market, and many other factors are all to be considered. In both cases, we need the mindset of a lifelong learner. Nowadays, the pace of change in technologies and business models is accelerating. To succeed in any industry, we need to learn, adapt, and potentially drive future direction. Communication is particularly important for data scientists. It may be challenging to define a scientific problem in a business setting, so the ability to clarify requirements, gather necessary domain knowledge, and influence the team is as critical as possessing technical knowledge.
Qiuping Xu also took part in the FSU Interdisciplinary Data Science Master's Degree Program's Math Alumni Panel this spring. Click here to watch the discussion.