Data Science in Detail: Sylvester Inkoom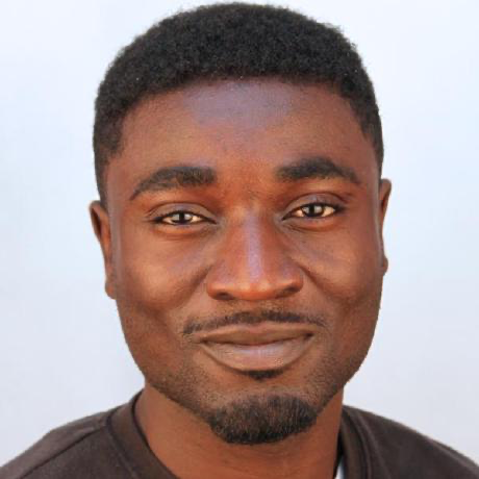 Sylvester Inkoom graduated in 2019 with a master's in statistical data science from the Department of Statistics, part of the College of Arts and Sciences, and a Ph.D. in civil engineering. He is a data scientist with expertise in advanced data management and analytics, computational statistics, applied optimization, operations research techniques, intelligent transportation systems and connected & autonomous vehicle systems. Sylvester has been involved in a variety of research projects sponsored by United States Department of Transportation, Center for Accessibility and Safety for an Aging Population, Florida Department of Transportation and the Bill and Melinda Gates Foundation.
Where are you from? What brought you to FSU?
I'm from Ghana, Africa, and I received my bachelor's degree in civil and environmental engineering from the Kwame Nkrumah University of Science and Technology. I chose FSU because of the opportunity to conduct research in civil and transportation infrastructure as a dual-degree scholar. I received my doctoral degree from FSU's Department of Civil and Environmental Engineering and a master of science degree in statistical data science from the Department of Statistics.
What inspired you to choose your major and specific area of research?
I chose my fields of research at FSU because the combination of engineering and statistical/mathematical modeling methods is necessary to make the world more habitable through the built environment and to solve problems affecting our society.
My research on modeling natural deterioration and hurricane impacts on infrastructure using statistical, machine learning, and artificial intelligence methodologies gave me a great opportunity to address problems that affect our daily lives in the United States and around the world.
You currently work as a data scientist and team lead at the Artificial Intelligence/Machine Learning Center of Excellence at American Express, in the Global Capacity and Contact Management group. What does your job entail?
Our team leverages and integrates machine learning and AI tools for business planning procedures, such as forecasting credit, predicting fraud and disputes, delivering volume analytics and more, for global capacity and contact management. Data science assists business-oriented decision-making about customer behavior using financial data.
What is your favorite thing about your job?
Artificial intelligence and machine learning technologies have become pertinent to my research on end-to-end automation systems and predictive models based on complex big data analyses. My job gives me the opportunity to solve business-oriented problems that affect human lives, such as modeling customer experience and behavior using relevant data.
What advice do you have for students considering careers in data science?
Understand the industry you want to enter. Business knowledge of the industry is just as important as the statistical and mathematical models you build. Equip yourself with the right tools required for your industry, and always keep your long-term goals as a data scientist in mind and think about how you want to grow.