Putting a 'spotlight' on FSU: Biomathematics program director earns prestigious fellowship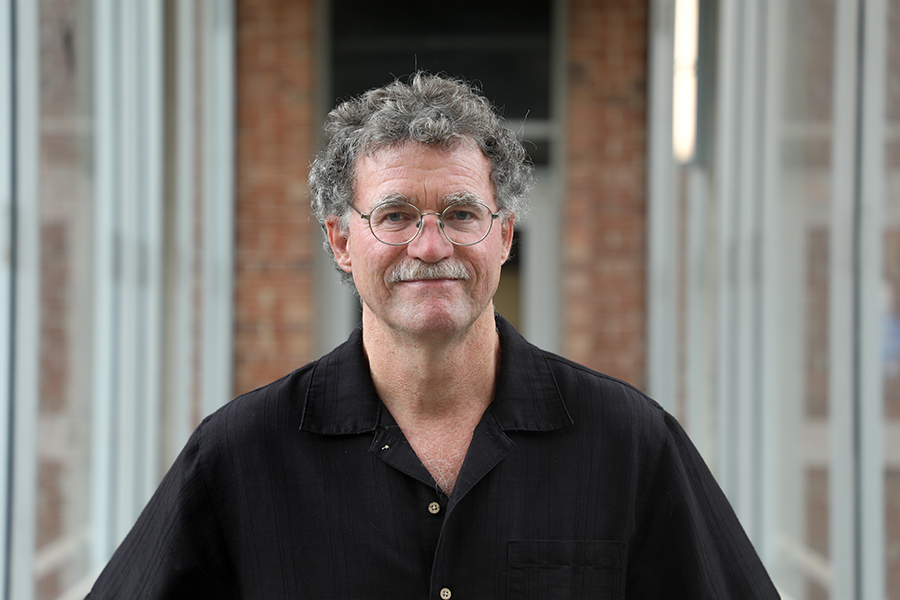 Long before he became a distinguished research professor of mathematics at Florida State University, Richard Bertram was a curious graduate student who joined the Society for Mathematical Biology in hopes of further connecting his interests and research in math and biology. He first attended the organization's annual meeting in the early 1990s on his own, without knowing anyone there.
Today, Bertram, a two-time FSU alumnus and director of the FSU biomathematics program, has been named a fellow of the Society for Mathematical Biology. This international honor was granted in recognition of his career as a pioneer in math and biology research.
"The first time I went to an SMB conference, I saw names I recognized from papers I read, and I was so nervous I never dreamed of talking to them," Bertram said. "As I plan to attend the SMB annual meeting next year, I look forward to seeing many people I know."
He added with a laugh: "After this award, I may have to start signing autographs."
The society, founded in 1973, promotes the development and dissemination of research and education at the intersection of mathematics and biological sciences. Fellows are selected biannually from a wide pool of high-profile nominations. Because the society celebrates and fosters collaborative research across math, physics and biology fields, only two to three of the most integrative and notable scholars nominated are chosen to become fellows.
From using math and computer techniques to study the endocrine system to understanding the neural bases of bird song and the way in which taste is encoded in the brain, Bertram's expertise in math, data science, neuroscience and molecular biophysics makes his work interdisciplinary at its core.
In recent years, he has collaborated with Professor of Chemistry and Biochemistry Michael Roper on research into the islets of Langerhans, which are clusters consisting of several types of cells in the pancreas — alpha, beta, delta and gamma. Beta, the most common cell type, produces and releases insulin. Diabetes mellitus is caused when beta cells fail to secrete enough insulin into the blood or when a sizable fraction of beta cells die. Bertram and Roper's research could have far-reaching implications for the more than 415 million people across the globe who are living with this chronic disease.
Collaboration has been a hallmark of Bertram's nearly 30-year career: He has worked with more than 200 people in various fields, ranging from undergraduates to senior faculty.
"My many collaborators have all been part of the ecosystem that is my work," Bertram said. "I like to work in teams, and the success of most projects relies on who is on the team. I've been lucky to work with good people."
FSU's Department of Mathematics has been extremely supportive of Bertram's cross-departmental work — he also serves as a graduate faculty member in the Institute of Molecular Biophysics, the Program in Neuroscience, and was one of the first faculty members to join the FSU Interdisciplinary Data Science Master's Degree Program when it launched in 2021 — and he credits the university's open research environment for his success.
"One good thing about receiving this award is it puts a spotlight on the university," Bertram said. "Because I am an SMB Fellow within FSU's faculty doing this type of interdisciplinary work, it's a good way to attract graduate students to our bio-math graduate program."
Bertram earned his doctorate in 1993 and completed his postdoctoral fellowship at the National Institutes of Health. He has served as a faculty member at FSU since 2001 and has received several university awards, including the Graduate Faculty Mentor Award in 2017 and the Distinguished Research Professor Award in 2019. Bertram was named the Tam Family Professor of Mathematics in 2019. He has served as the deputy editor of Mathematical Biosciences, a monthly peer-reviewed journal, since 2013 and on the editorial board of the Bulletin of Mathematical Biology since 2016.
"Having his scientific accomplishments recognized by his peers is a high honor that attests to Richard Bertram's influential contributions to the advancement of his discipline through research that brings together mathematics and the life sciences," said Washington Mio, chair of the Department of Mathematics. "This award reflects the quality and impact of the work we do in the department and shows that our students are being exposed to research at the forefront of our discipline and its ramifications through many domains of science and engineering."
The SMB Fellows program began in 2017, and the past presidents and managing editors of the society's journal formed the inaugural class. Since then, two society presidents and six scholars, including Bertram, have been chosen as fellows.
He will receive the award at the 2023 SMB annual meeting July 17-20, in Columbus, Ohio.